AAA Members could save on home heating oil this season!
As a AAA Member, you may be eligible to receive a $100 home heating oil credit and a rebate on your annual oil usage when you enter into a New one-year agreement as an automatic delivery customer.* Upon completion of the contract, Members will receive an annual rebate calculated by multiplying the annual home oil usage in gallon units by two and one-half cents ($ .025).
Get $200 off any qualifying home heating or AC system.*
If you live in CT, RI or the following cities/towns in MA, Click here
Acushnet, Assonet, Attleboro, Bellingham, Berkley, Dartmouth, Dighton, E. Freetown, Fairhaven, Fall River, Foxboro, Franklin, Hopedale, Lakeville, Mansfield, Marion, Mattapoisett, Medfield, Mendon, Millville, N Attleboro, New Bedford, North Dartmouth, North Dighton, Northbridge, Norton, Plainville, Raynham, Rehoboth, Rochester, Seekonk, Somerset, Swansea, Taunton, Upton, Uxbridge, Westport, Westport Point, Whitinsville and Wrentham
If you live in MA in the following cities/towns, Click here
Abington, Acton, Allston, Amesbury, Andover, Arlington, Ashland, Auburndale, Avon, Bedford, Belmont, Beverly, Billerica, Boston, Boxboro, Boxford, Bradford, Braintree, Bridgewater, Brighton, Brockton, Brookline, Burlington, Cambridge, Canton, Carlisle, Carver, Charlestown, Chelmsford, Chelsea, Chestnut Hill, Cohasset, Concord, Danvers, Dedham, Dorchester, Dover, Dracut, Dunstable, Duxbury, E. Boston, Easton, Essex, Everett, Framingham, Georgetown, Gloucester, Groveland, Halifax, Hamilton, Hanover, Hanson, Haverhill, Hingham, Holbrook, Holliston, Hopkinton, Hudson, Hull, Hyde Park, Ipswich, Jamaica Plain, Kingston, Lawrence, Lexington, Lincoln, Littleton, Lowell, Lynn, Lynnfield, Manchester, Manomet, Marblehead, Marlboro, Marshfield, Mattapan, Maynard, Medfield, Medford, Medway, Melrose, Merrimac, Methuen, Middleboro, Middleton, Milford, Millis, Milton, N. Andover, N. Reading, Nahant, Natick, Needham, Newbury, Newburyport, Newton, Norfolk, Norwell, Norwood, Peabody, Pembroke, Plymouth, Quincy, Randolph, Raynham, Reading, Revere, Rockland, Rockport, Roslindale, Rowley, Roxbury, S. Boston, Salem, Salisbury, Saugus, Scituate, Sharon, Sherborn, Somerville, Southboro, Stoneham, Stoughton, Stow, Sudbury, Swampscott, Taunton, Tewksbury, Topsfield, Tyngsboro, W. Newbury, W. Roxbury, Waban, Wakefield, Walpole, Waltham, Wareham, Watertown, Wayland, Wellesley, Wenham, Westford, Weston, Westwood, Weymouth, Whitman, Wilmington, Winchester, Winthrop and Woburn
*Restrictions apply. Offer is valid on residential accounts only. Visit partner pages for more info.
Contact Us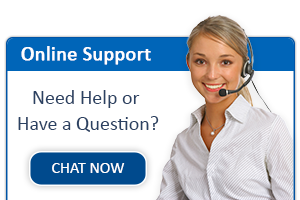 Featured Offers